2021-07-14
Omega-3 til kjæledyr? Ja, takk!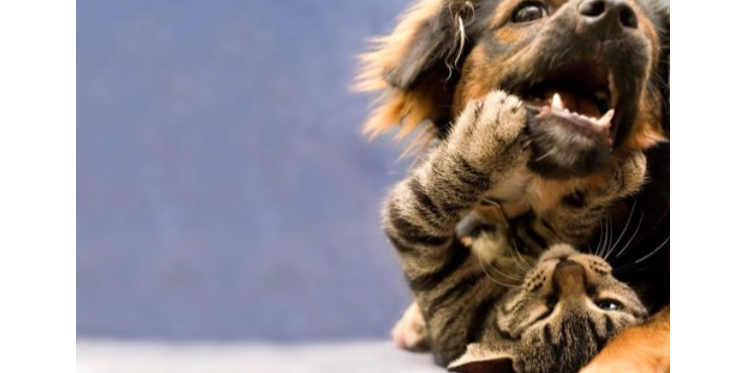 Did you know that Omega-3 fatty acids are important for the health of dogs and cats?
Like us humans, cats and dogs are dependent on a diet that contains the right balance of nutrients.
Veterinarian and doctor in nutrition, Laura Gil Martens at AM Nutrition in Stavanger, believes dogs and cats should receive a dose of DHA and EPA (omega-3 fatty acids) daily.
– Anti-inflammatory
– Omega-3 is important for the nervous system's structural functions and also has an anti-inflammatory function. The fatty acids have a good effect on the quality of skin and coat and have a positive effect on the immune system. Good medical effects of omega-3 have also been demonstrated in cardiovascular diseases, says Gil Martens of Mediaplanet Our Animals.
She recommends less of omega-6 (vegetable fatty acids) and more of omega-3 (marine fatty acids) to provide a more accurate balance of omega-fatty acids.
Should get omega-3 all my life
– It is important that the omega-3 is used preventively and not just for repair. Start when your dog is a newborn puppy and continue all his life. It is especially important for pregnant and lactating bitches to get enough omega-3 fatty acids, says Gil Martnes to Mediaplanet Our Animals.
Lack of omega fatty acids often results in dry and bristled fur, itching, skin thickening and sores.
Recommend cod liver oil and fish oil
Animal clinics also recommend that dogs and cats acquire omega-3. Especially because of strengthened immune system. Jessheim Dyreklinikk recommends cod liver oil, fish oil or fatty fish as the best sources for omega-3 for hunting dogs .
BUY SEA FRUIT TRAN? Order here.
Today, several feed products containing omega-3 fatty acids are sold. Check what your feed brand contains omega-3 and where the fatty acids originate from! Animals with certain diseases and skin / fur problems can have positive effects of extra supplementation of omega-3 outside of diet. This must then be done in consultation with the veterinarian.